Studio CD Release - December 2013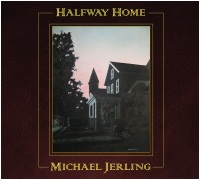 "Halfway Home" is a collection of 14 new songs, my first CD of all new material since "Crooked Path" (2007). It was recorded at my own Fool's Hill Studio, with musical help from Tony Markellis, Teresina Huxtable, Danny Whelchel, Danny Gotham, Victor Sanders, Kevin Maul, Mike Vlahakis, Don & Victoria Armstrong, Bob Warren & Joy Mackenzie, and Dale Haskell. We will celebrate the release with a concert Saturday, January 4th at Caffè Lena in Saratoga Springs, NY.
-- MJ, 12/03/2013
Welcome
Welcome to Fool's Hill Music, the moniker that covers my little recording studio, publishing company (ASCAP), record label and now the latest addition to my mostly imaginary business empire, the Fool's Hill Music Record Store.

If you are interested in recording at Fool's Hill Studio (there is no hill and it is in my home; I guess that just leaves the fool) please feel free to contact me at mj@michaeljerling.com. We can then chat in person or on the phone and see if this is the right place for you. I only take on a limited number of projects. I do a lot of acoustic and singer songwriter projects and have the ability to take my studio on the road if that is what you need. I can supply the names of past clients to get the real dirt on me. If you are a speed metal guitarist, rapper, or the next big thing in a cowboy hat, move along little doggie.

I'm truly excited about the Fool's Hill Music Record Store. I have worked with so many talented musicians throughout my performing career and in my studio, and it is my goal, in a modest way, to make their music available to more listeners.

My model is the now mostly extinct small town record store, where the owner had definite opinions about what was good, who you should listen to, and didn't carry crap. Probably why they are mostly extinct. OK, I have an overactive imagination, but that is why I'm a songwriter and not a Certified Public Accountant. C.P.A's with overactive imaginations wind up in jail.

Please browse through the store (don't spill coffee on the merchandise) and maybe take a chance on something that sounds intriguing. I think you will be pleasantly surprised.

Michael Jerling



Live CD Release - September 2009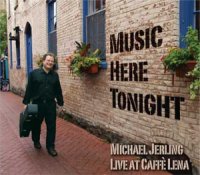 On June 30th, 2009, I recorded an evening of music at Caffè Lena in my hometown of Saratoga Springs, NY. The result was be a CD called "Music Here Tonight" which debuted on Friday, September 25th at the old coffeehouse on Phila Street.
I was joined onstage by Tony Markellis and Teresina Huxtable and cheered on by a group of patient and enthusiastic friends and fans. Though recording live was nerve wracking, we did manage to have some fun, and I am very pleased by the musical result.
The CD features 18 songs spanning my nearly forty years of writing and performing. Many of the tunes were by requested by folks on my email list, and there is one new song, the title cut, "Music Here Tonight".
-- MJ, 09/07/2009, updated for tense
MP3 Sales Now Available
Today we are announcing the availability of MP3 sales from our store. You can order a full album, or a few songs, and download them immediately after purchase. We have four albums with MP3 sales in the store today, and will be adding more soon. They are all listed at the top of the store; check them out now: Read more ....
-- MJ, 07/17/2014
Doug Irving - Two New CDs
This latest additions to our Record Store are two new Doug Irving CDs. The first is new material: The Living Soil, available both as a CD and as an MP3 album. The second is Morning Songs and Harbor Lights, a collection of previously released songs written by Doug, and inspired by the music of Don McClean Read more ...
-- MJ, 02/13/2015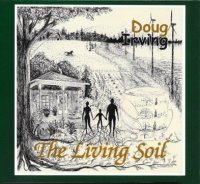 Danny Gotham & Friends - Repast
This week's addition to our Record Store is Danny Gotham's new double CD Repast, available both as a CD and as an MP3 album. And, when you download the MP3 album, you also get the liner notes as a PDF! Read more ...
-- MJ, 10/30/2014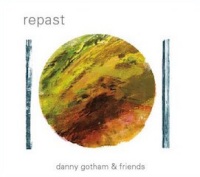 No Outlet - Live!
This week's addition to our Record Store is No Outlet's latest album Live!, available both as a CD and MP3 album. Read more ...
-- MJ, 10/21/2014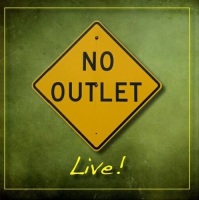 The Bluebillies - Gal From Ioway
This week's addition to our Record Store is The Bluebillies' latest album Gal From Ioway, available both as a CD and MP3 album. Read more ...
-- MJ, 09/23/2014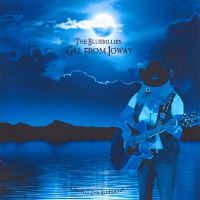 Various Artists - Under The Covers:
The Songs Of Tom Flannery
This week, we are announcing availability of a CD version for what was our first MP3-only album. The reception for the mp3 album has been so good that Tom decided to press physical CDs as well. "Under The Covers: The Songs Of Tom Flannery", is an album of songs written or co-written by Tom, performed by some of Tom's musician friends and one by Tom himself. Read more about the new album here Read more ....
-- MJ, 09/03/2014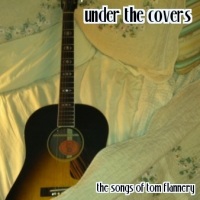 Steve Candlen - Ghosts (7 song EP)
Today we are announcing one more MP3 album, Steve Candlen - Ghosts (7 song EP), available here Read more ..., as an MP3 album or on disc.
-- MJ, 07/30/2014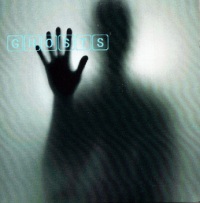 Bob Warren & Joy MacKenzie
You Taught Me Something New Today
This week, the new CD in our store is Record Store is Bob Warren & Joy MacKenzie's new duet CD You Taught Me Something New Today, available here Read more ....
-- MJ, 06/02/2014